Security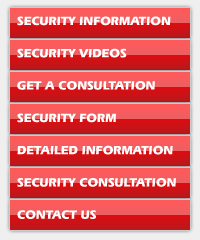 Continue protecting your home and family with the company that has the power to protect what you value most. Murray Electric is proud to serve its community locally, professionally and with excellent customer service you can trust.
Call us today or request a consultation to schedule your FREE no obligation home security review and learn more on how you can earn 3 months FREE monitoring when you transfer your existing system*.
We continue to provide the best in burglary detection, fire and carbon monoxide protection, asset protection, video surveillance, life safety and Total Connect services.
Through Murray Electric we are proud to offer:
-24-7 Local Customer Support
-Maintenance Agreements for only $3.95 Monthly
-$20.00 Monthly Monitoring**
-3 Year Contract -Protection with MES Security Yard and Door/Window Decals
-Switching of Current Services at No Charge***
*Existing system must still be operational and should not require additional equipment for its successful functioning. **Discount requires active subscription to MES Expanded Basic Cable or Internet services. ***Installation charges will be required if system requires the addition of all new hard wired equipment.