Company News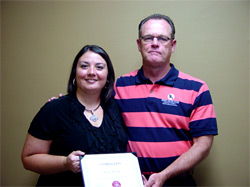 Employee Recognition:
Murray Electric would like to recognize and extend its congratulations to Lead Customer Service Representative, Mandy Phillips on her recent completion of the TVPPA Customer Service Training.
TVPPA recognizes that in today's business environment, customers expect and appreciate the best in service from their electric utility. Therefore TVPPA developed a training that program that would provide professional skills and expertise to exceed those customer expectations.
We are proud to call Mandy an employee and appreciative of all her hard work to this company.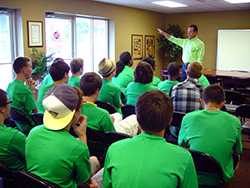 School Programs:
Murray Electric System would love to be a part of your schools educational programs that reflect the background of our job. In the past we have assisted area schools with safety and educational programs for students ranging in age from Kindergarten to High School. These programs have focused on electrical safety and courses ranging in mathematics, sciences and business.
In recent years, MES staff have participated in community Touch A Truck events, Student Government programs, Technology Summer Camps, School Career Days, programs for elementary aged students and community events such as National Night Out. We would love an opportunity to participate in any upcoming events that your school may be hosting. Please contact us at (270) 762-1725 if you would like to talk to us about being a part of your next educational program.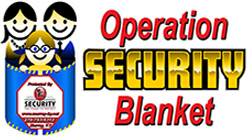 Operation Security Blanket:
In response to the Sandy Hook Elementary School shooting, Modern Systems' president and founder, David Morris, decided to launch Operation Security Blanket. OSB is a program that allowed area schools and head starts to receive donated panic alarms. After hearing local school personnel talk about school safety being a priority – even on tight budgets- David realized he could help and began to call other companies throughout the US to do the same with their own local area schools.
The program was then found in May 2013 by Murray Electric System and it was decided that as a company we would follow in Modern Systems' footsteps by picking up the program and using it to help our local community and area schools. Murray Electric installed a panic alarm, or duress alarm, system in the schools at no cost, directly or indirectly to the school systems. The panic buttons were installed in multiple locations throughout each school systems' front office. When pressed, the button will send a silent alarm to a Murray Electric System monitoring station, which will immediately call 911, as well as send a text alert out to all faculty and staff alerting them of a threat on campus. This allows staff to then prepare to follow the schools emergency evacuation plan as set by the school board. The system can be used in all types of emergency situations, not just those in which someone may be wielding a gun. If there is any situation on campus in which they would normally contact authorities, the panic button can be used. Having silent alarms in place allows someone to contact the authorities in situations in which they otherwise may not be able to.
Stickers with the Operation Security Blanket logo will be placed on the entrances of all the schools to serve as a reminder that they have security measures in place to help protect students, and minimize response time from authorities.
Murray Electric System is proud to a partner with Operation Security Blanket and proud to bring the program to your school system.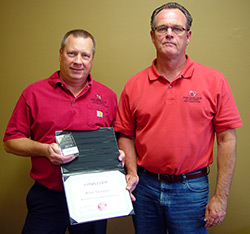 Employee Recognition:
Murray Electric would like to recognize and extend its congratulations to our Finance Manager and employee, Rob Thompson, on being recently awarded the Tennessee Valley Public Power Association's Advanced Certified Power Executive designation. We are very proud of you!