---
Restoring the Power of Living
Life Power enables you to gain independence and confidence in your everyday routine. Empowering peace of mind to enjoy life and reduce stress, Life Power offers immediate medical response to any situation you may encounter. The two way voice communication and wearable pendant allows you to live alone without being alone. Our Life Power system includes a variety of features: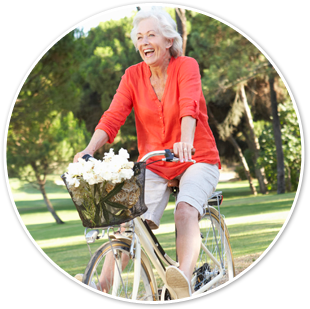 Multiple Accessory Options | Lanyard, Belt Clip, Wheelchair or Walker Attachment, and/or Watch are available for your erasability.
Two Way Voice | Speak directly to monitoring personnel, which will then assess your condition and provide you with the proper assistance.
Water Resistant | Allows the ability to wear the pendant in the shower or tub. No area in your home will be off limits to your safety.
One Button Access | Help at the press of a button.
Phone Line Access | Answer your personal phone calls directly from the pendant with ease and convenience.
Call List | Available to allow the peace of mind to know friends, family or neighbors can be contacted in the case of an emergency. Choose to have a friend/family member contacted instead of ambulance assistance.
Extended Range | Allows you to go 600 feet from base station and 400 feet for two way voice. This makes it easier to use the pendant inside and outside. You don't have to be afraid of everyday activities, like going to the mailbox or garden.
Test Button | Test the system at any time to eliminate any worry.
24-7 Local Support | Your safety is our first concern. We are available to offer support any time, day or night.
Lock Box Feature | Allows emergency personnel access to your home without the possibility of damage by having a key placed in a locked combination box.
Shower/Tub Mount Feature | Button placed directly in your shower or bathtub for added peace of mind.
Sleek and Compact | Conveniently sized and lightweight.
1 Year Warranty | We offer a one year warranty of our product to better serve you!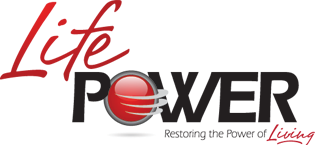 How it Works:
Summon Help
Press the button located on your pendant to contact monitoring for emergency help.
Be Assured
Talk directly to someone to summon emergency help or contact of your call list. Monitoring can assess your condition.
Emergency Help is on the way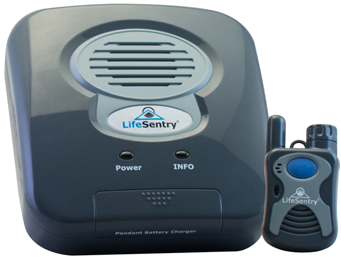 ---
Package starting at $180.00 plus tax
Includes: Base Station, Pendant, Pendant Accessories,Extra Backup Batteries
---
Monitoring $25.00 per month, no contract
Lock Boxes and Shower/Tub Mounts available for an additional cost.
---